Whatifgroup was founded by Paul Wright and Kevin Parkes (see bios) but we also have a number of Affiliate Partners from both public, private and third sectors, that allow us to offer much more diverse and inclusive outcomes.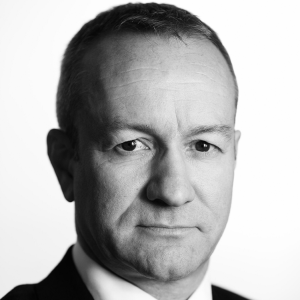 Paul is co- founder of What if… and has in excess of 30 years in private practice specialising in retail, leisure and town centre real estate.
He is the author of a Framework called Place First Economics compiled during his last few years as a Director at NewRiver REIT Plc. This Framework is intended to create the commonality of purpose between public and private sector to address town centre regeneration from both a socio-economic and built environment. It is intended to be the form of governance under a new style of public private partnership called Town First Innovation Partnership.
"The sustainability of town centre real estate relies on the health and prosperity of the communities where we invest. It is not possible to create sustainability therefore without putting back in "
Paul was most recently a Director at NewRiver REIT for 7 years and latterly responsible for the Company's strategic partnerships with local authorities across the portfolio. He is a qualified chartered surveyor with significant experience in retail agency, asset management and development, having started his career with Clive Lewis & Partners in 1988. Paul later became a Partner at Tushingham Moore before joining Smith Young to work on Eddie Healey's Stadium Group projects in UK and Europe including Meadowhall, Sheffield.
SY Moorhouse Wright was formed in 2000 in conjunction with Smith Young and was then sold to Savills in 2005, where Paul became Director of Retail Development and Asset Management, working from London and Manchester.
Paul is a Senior Fellow of the Institute of Place Management, the British Property Federation's – Regional Policy Committee, High Street Adaptation Working Group and West Midlands Commercial Property Forum ( in conjunction with West Midlands Combined Authority ) and is currently working on a strategic place development Framework with Greater Manchester Combined Authority.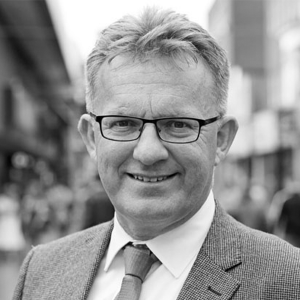 Kevin is a co-founder of What If… and has over 25 years of senior management experience in local government. His education and initial career has been in Town Planning.
Kevin led on Middlesbrough's outstanding economic renaissance, typified by the town being identified by the Financial Times FDi Index as being one of the top 10 small cities for economic growth in Europe, 2018.
In his 17 years in Middlesbrough, mainly as Executive Director for Place, Kevin took responsibility for an extensive corporate portfolio of services, including: Environment; Transport; Regeneration; Planning; Transport; Public Health; Communities; Community Safety; Licensing; Culture; Leisure; Estates.
Additionally, Kevin has considerable experience at Board level, including Derwentside Homes, Leisureworks; MHomes / Middlesbrough Development Company; Middlesbrough Institute of Modern Art; and, Teesside's Digital City. Kevin also has extensive political experience.
Kevin's local government experience was notable for some outstanding achievements, including:
Tees Advanced Manufacturing Park- nationally acclaimed business park;

Building Schools for the Future – successfully overseeing £100m+ programme;

500% increase in housebuilding in Middlesbrough;

development of Centre Square Grade A Office Development and art gallery;

led on major events: BBC Big Weekend /Proms in the Park; Tour de Yorkshire;

delivering clearance of 3000 houses as part of housing market renewal;

establishing major commercial investments using a variety of fiscal models;

delivering a joint Public Health Services for South Tees;

led on MHomes/Middlesbrough Development Company: delivering new homes;

part of team that established the Tees Valley Combined Authority;

instigation and delivery of the Middlesbrough Sports Village;

taking forward Middlehaven – largest development scheme in the North East;

part of Gold Command responding to Covid and subsequent recovery strategy.
Kevin has been regularly published, including articles for the National Housing Federation / Smith Institute and has been a regular speaker at national and local conferences. He has provided academic contributions to a number of universities.